This month I did it. I actually participated in the FatMumSlim.com.au photo-a-day-challenge. She assigns a topic or prompt for each day and then you take a pic and upload to Instagram. I heart photography and having an assignment everyday has been fun and challenging. Some days I thought, "This will be so easy to photograph" and others I thought, "What? I have no idea what to shoot for this!" Check out the list for August:
Here's illistyle's photo-a-day challenge shots for August:
If you love photography, have a smart phone, and/or are on instagram I suggest you join! It is so much fun to see everyone's photos at the end of the day. Sometimes I would check and think, "That's so smart!" or "Haha! That is exactly like mine, how cool!" I feel so much closer to the instagram community too. Check out the September challenge: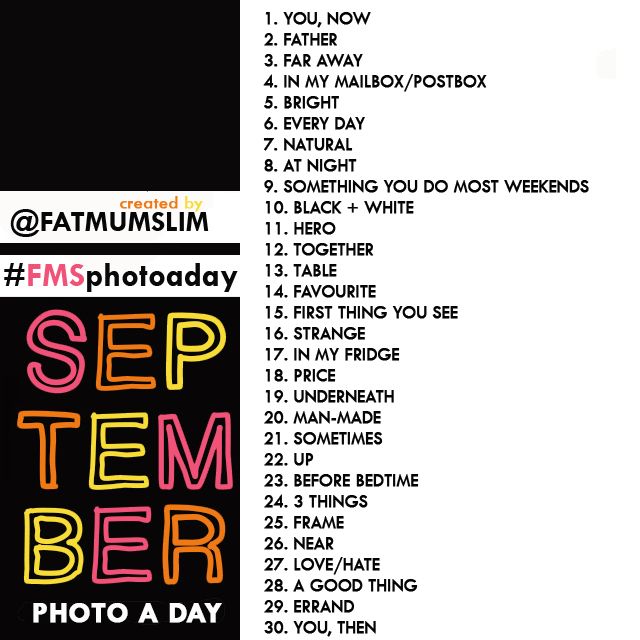 Are you game?
If you are on Instagram follow me @illistyle so we can play together
and if you want some sweet iphone app photo editing software, check out this guest post from Kimberly of ANightOwlBlog.com