Hi, everyone! I'm Abby and my blog is Albion Gould. I'm a mom of four girls and write about crafts, house DIY (and fails!), attempts at style, and recipes I love. I'm really excited to be guest posting for April and I hope you enjoy this easy Halloween Felt Ball Wreath I've made for you! (BTW this post contains affiliate links)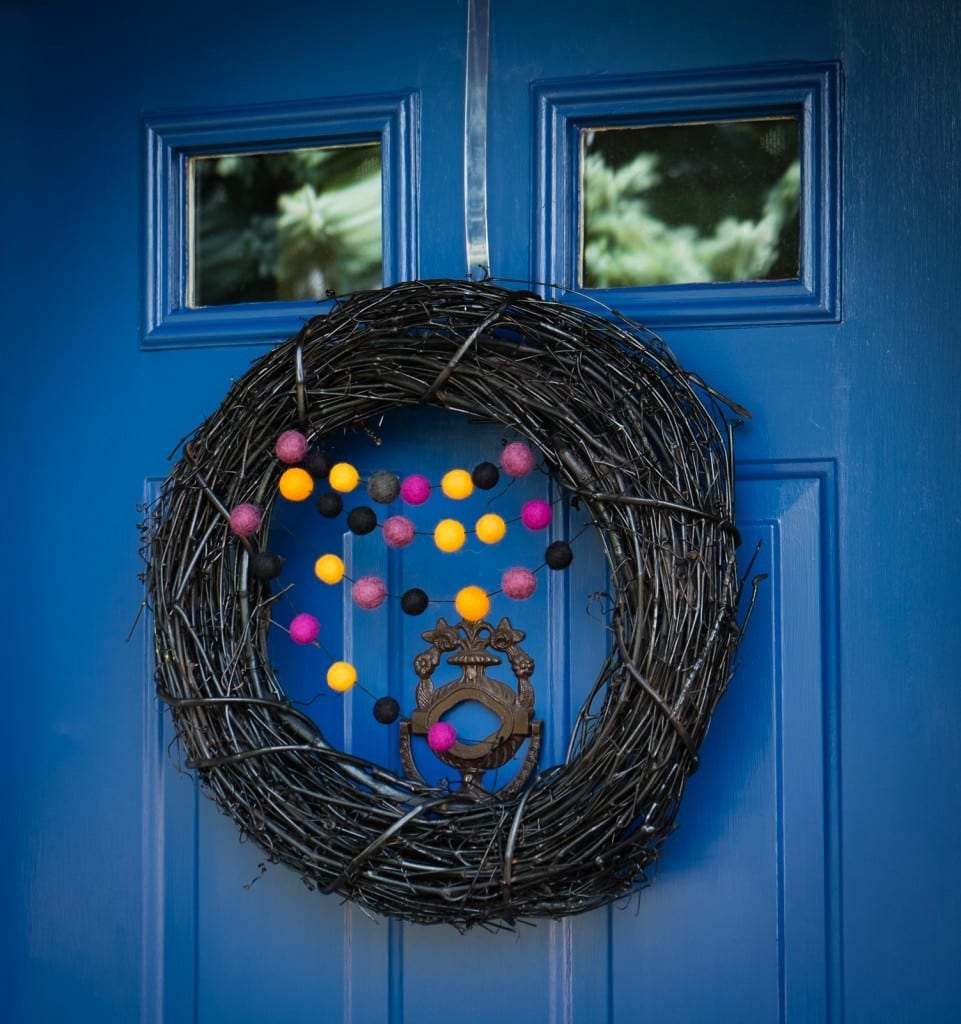 I'm a big fan of simple and love projects that take only a few supplies. You will need:
Start by spray painting your wreath. I sprayed one side, let it dry, and then sprayed the other.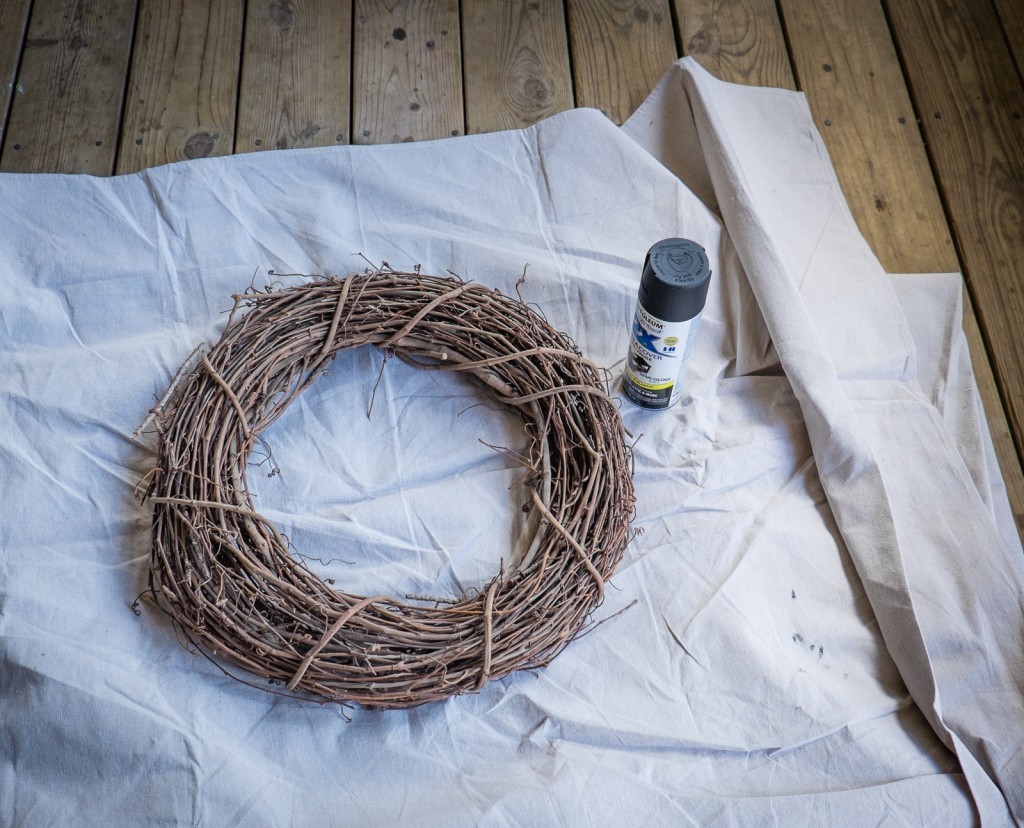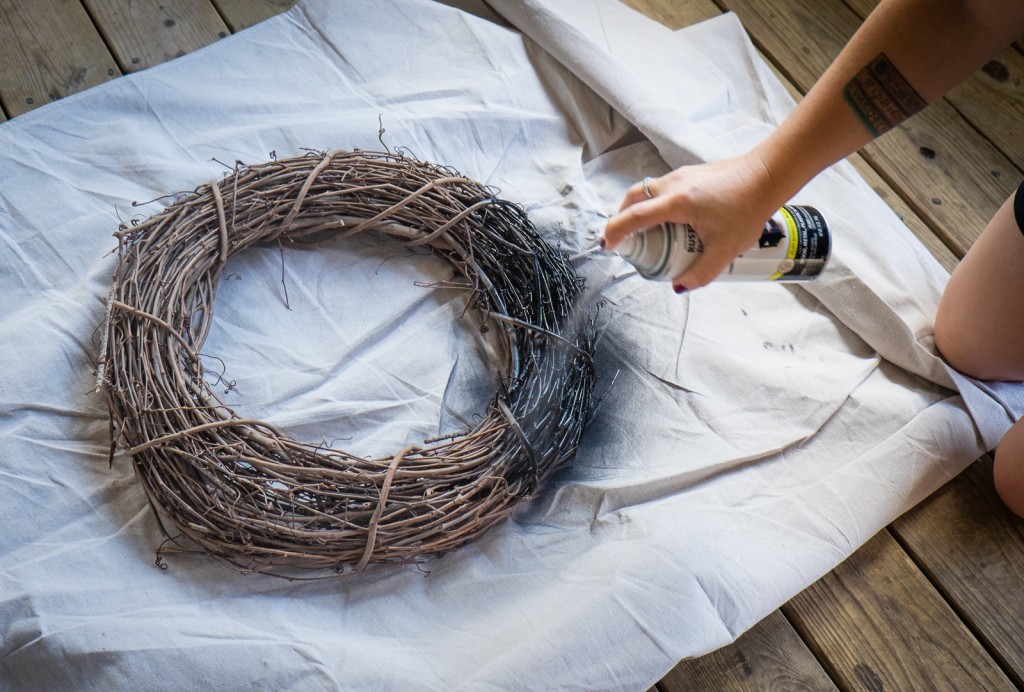 Once your wreath is dry, get out your felt balls and thread.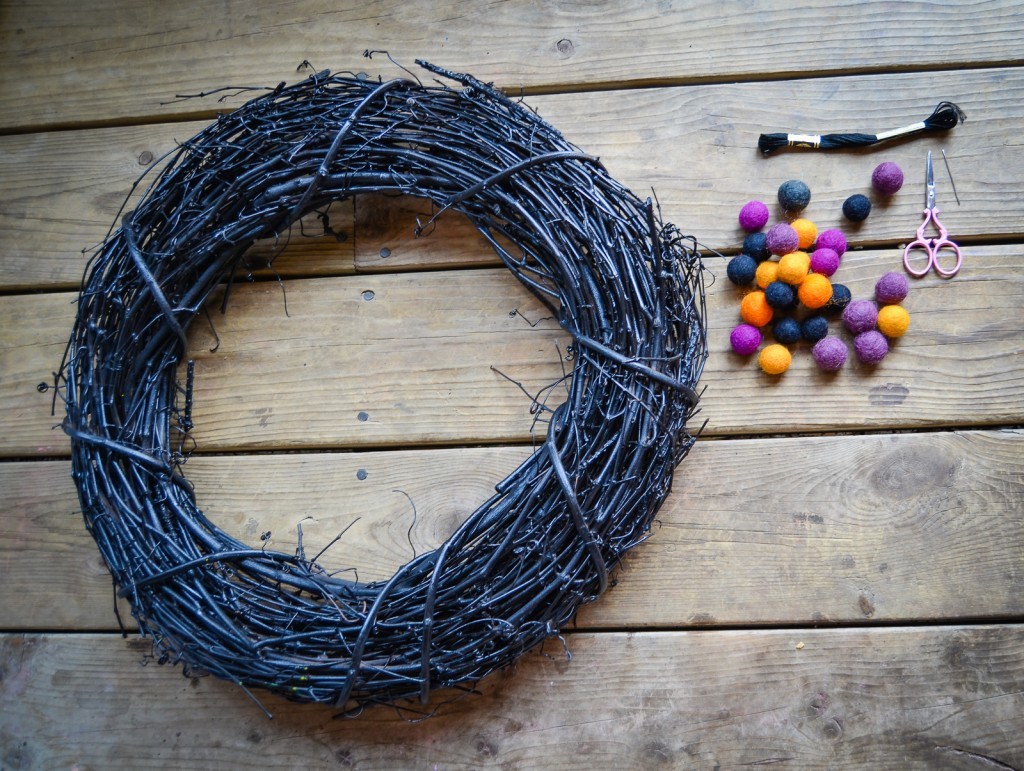 Thread your needle. Felt balls are really easy to work with. Just push the needle through the ball. Continue straining the felt balls until you've used as many as you want. I didn't go in any sort of pattern.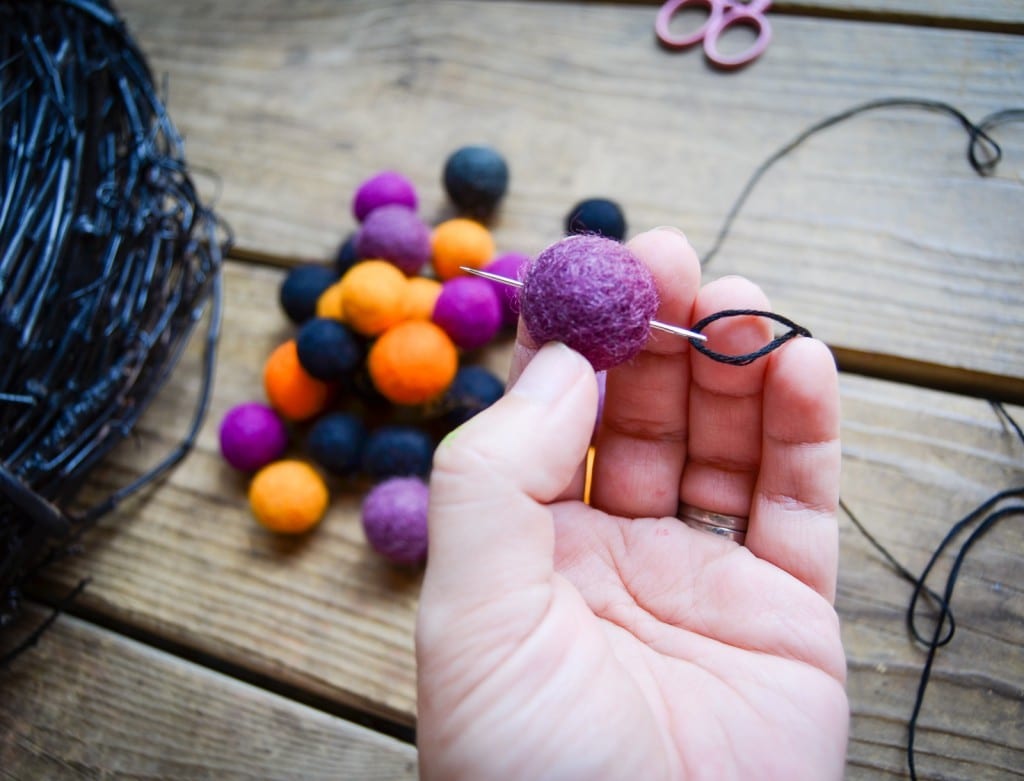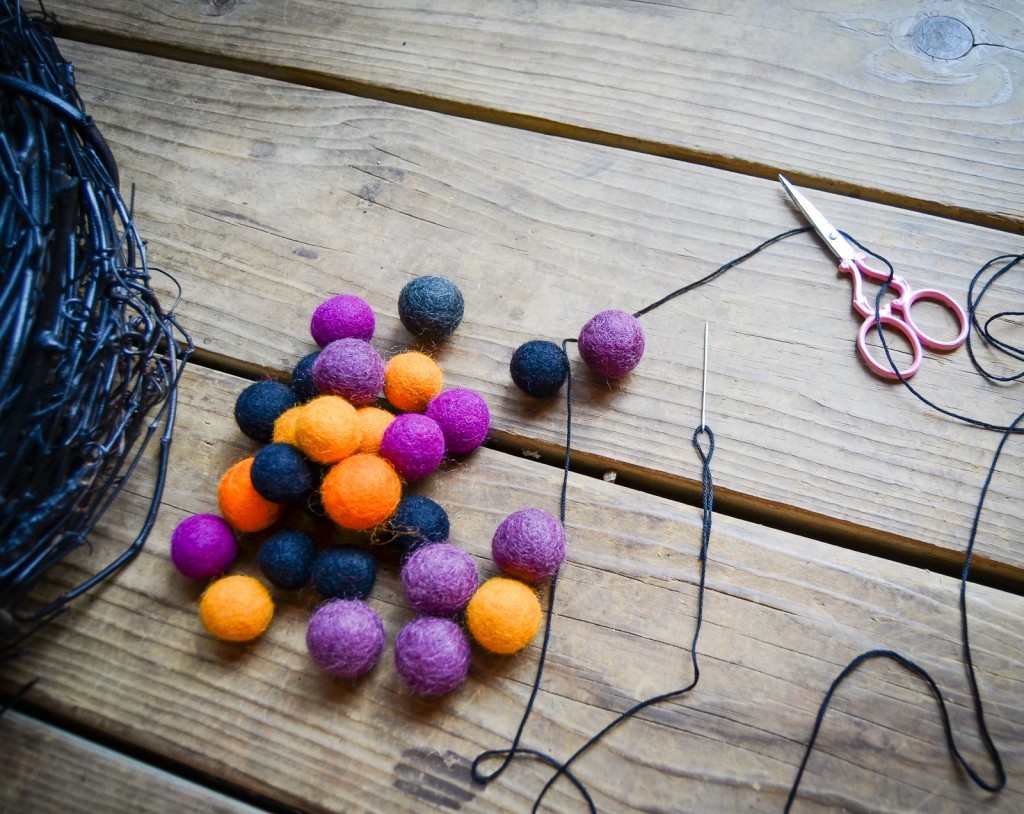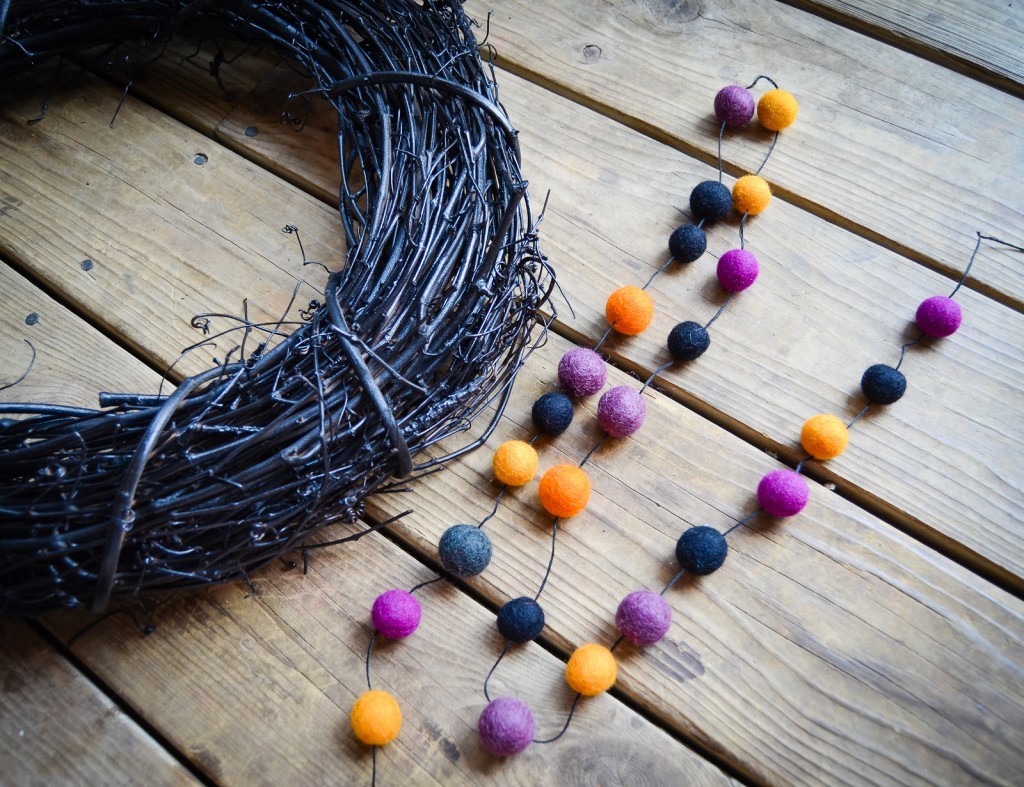 Tie one end of the thread around a bit of the wreath. Grapevine wreaths are awesome to work with because you can just tie and wrap your garland around all the bits that poke out.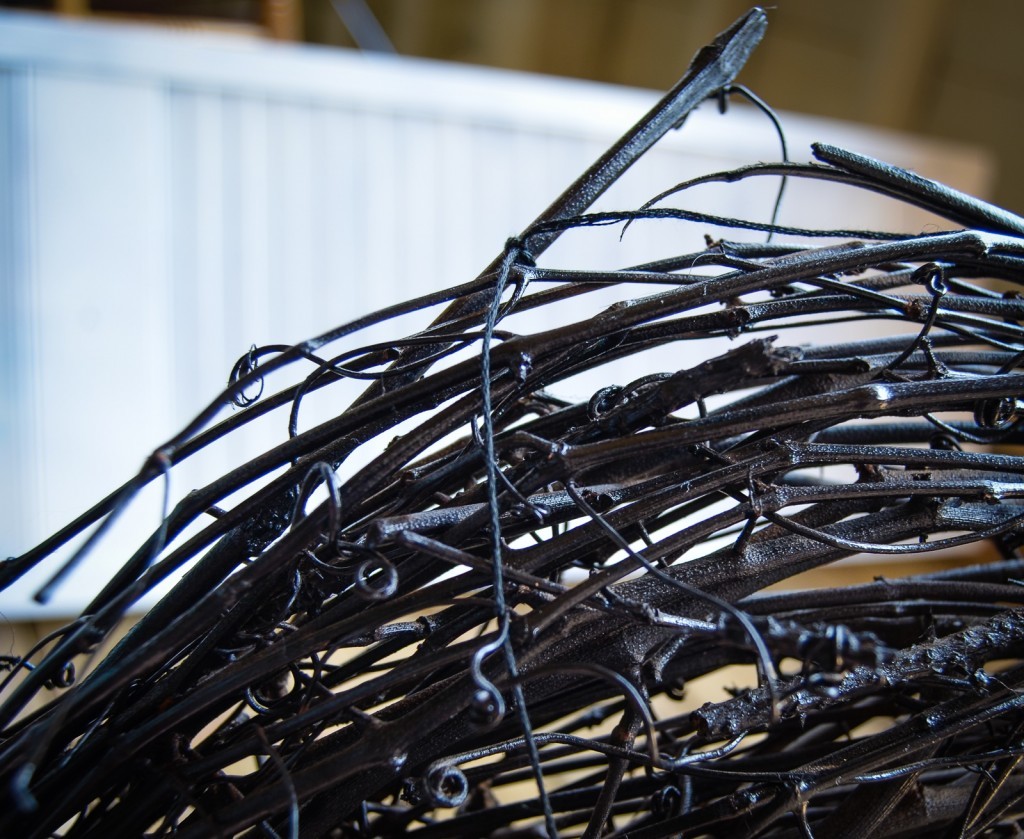 Loop your garland back and forth on the wreath until you get the look you want. The felt balls are easy to move along the thread.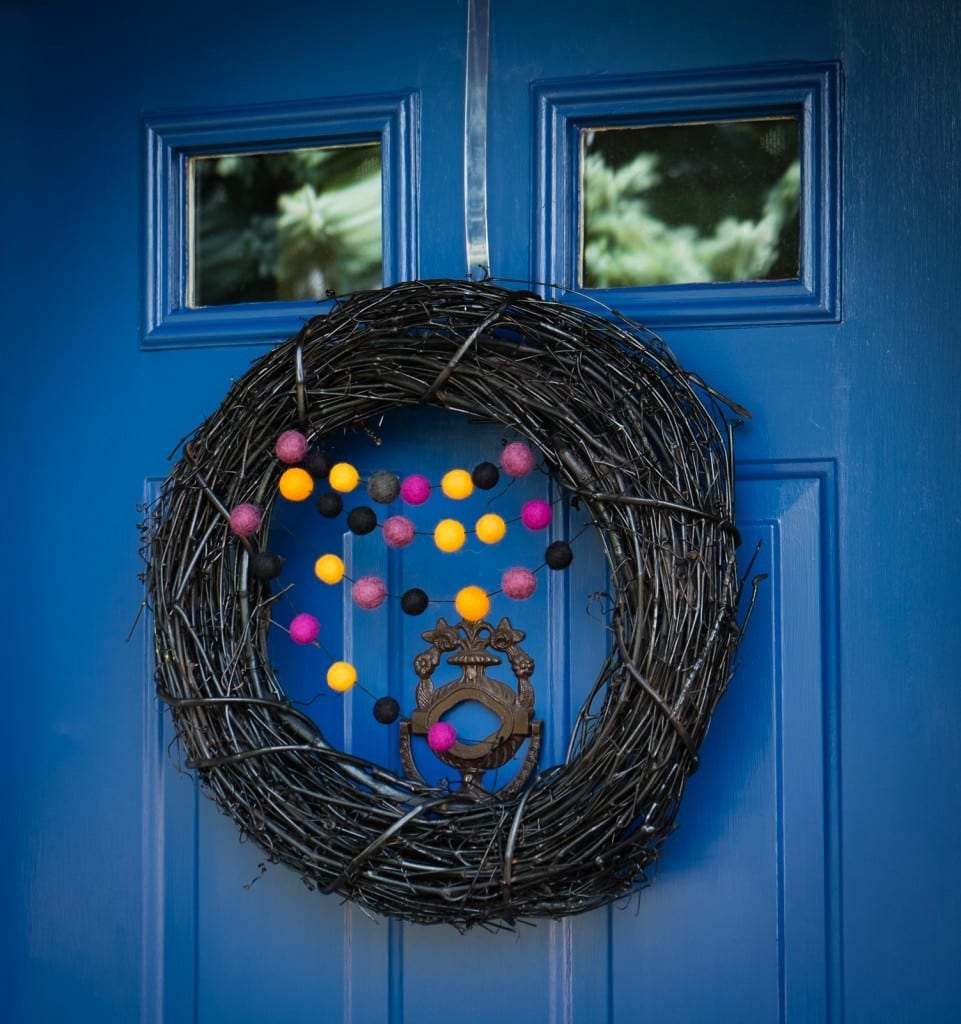 Boom! You're finished! This wreath is so easy to make and I love the simple look of the black grapevine wreath with the pops of Halloween color.
I hope you liked this craft! I enjoyed making it for you! Happy Halloween decorating!!
-Abby
Fall Floral Basket   Easiest Fall Dessert Ever   DIY Animal Masks