When I my husband and I were first married we had so much fun shopping for our first apartment. We were given a HUGE gift card to a supermarket as a wedding gift and in one trip we had the fridge, pantry, and broom cupboard completely stocked. (Sidenote: this was an amazing gift for newlyweds starting a life together, I now do it for other newlyweds). I was young when we married and had never lived on my own (I know, that's weird in California). Never before had I been in charge of buying all the food and cleaning supplies for a home. So when came to my floors I just did what my mom had done: I bought a corn broom
, pine-sol
, a bucket
, and a rag mop
. I did that for five years, and one day when I was pregnant with my first child and was mopping the floor I thought to myself: "Yuck, there has to be a better way!" I went on a quest to find out how to begin sanitizing your floors without harsh chemicals. (FYI this post contains affiliate links, which means if you click thru and make a purchase illistyle gets a small percentage. Thank you for supporting illistyle.)
USE THIS
That is when I found the Shark Steam Mop
. I love how easy this mop is to use.  You simply put distilled (or bottled) water
in the body of the mop, plug it in, and the mop super heats the water to create steam from the mop head.  The steam does the work of lifting all the sticky stuff from your floors. And you don't have to use ANY chemicals.  I love that my daughter or my dogs can walk on the floor before it is totally dry – because let's face it, a clean floor has some sort of magical powers to call all the children and animals to come walk on it, amiright?!  So now I am not worried if they do walk on the floor before it is totally dry because I know they will not be absorbing any chemicals through their bare feet by walking on the floor.  I have heard sad stories of owners losing their pets because of chemical poisoning from the disposable wet mops and I want to make sure I am doing my best to help my family life a non-toxic lifestyle.
I absolutely LOVE this thing. FYI this is NOT a sponsored post, I just love this mop and I think you will too. That's why I have included affiliate links to it so you can buy one.  It's that awesome. I love it so much that when we moved to Roatan, Honduras in 2010 we only took 4 moving boxes and 6 suitcases – for two adults and a toddler!  The Shark Steam Mop made the cut of "must haves" for my life overseas.  I disassembled it and brought it with me as one of my pieces of checked luggage! And after that mop served me faithfully for years in the US and Roatan, I passed it along to someone else on the island and moved back to the US and bought myself another one because it's so great.
ADD THIS
I am also a huge proponent of essential oils.  I have begun using them in my health, beauty, and home cleaning routines.  One of the things I do is put 2-3 drops of Young Living's Purification blend into my steam mop.  Purification is a blend of citronella, lemongrass, rosemary, tea tree, lavandin, and myrtle.  These plants and their oils are known for their ability to sanitize.  Tea tree has been used by the aboriginal peoples of Australia and New Zealand for centuries as an antiseptic (wikipedia).  This oil blend was specially formulated to be a non-toxic air purifier.  I love how easy it is for me to mop my floors with the steam mop while also rereshing the air in my home. Boom, two for one deal.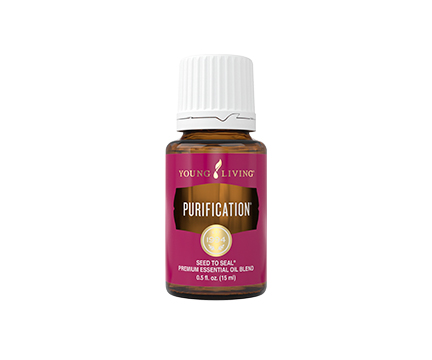 If you would like to learn more,
I encourage you to read my Essential Oil Basics post.
Got any cleaning secrets for illistyle readers? Any must have appliances or products? Let us know in the comments below!